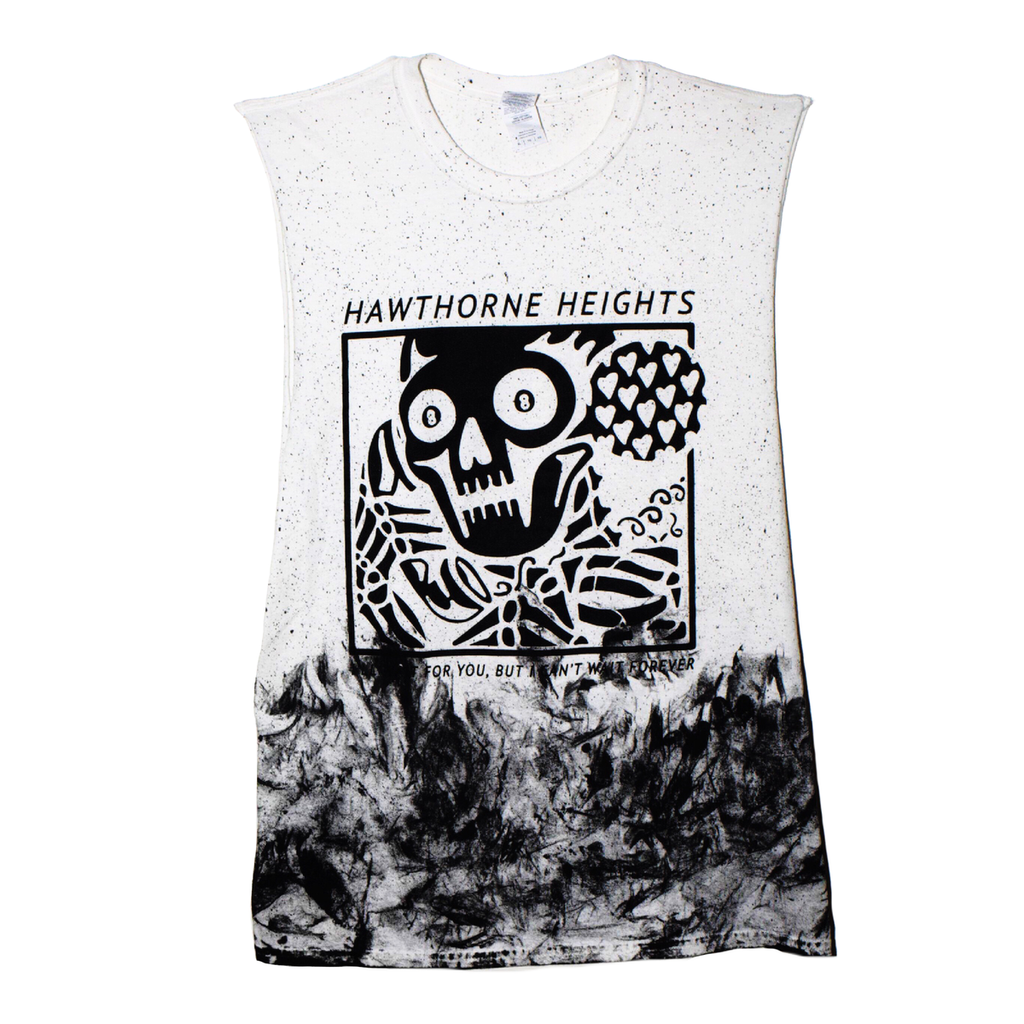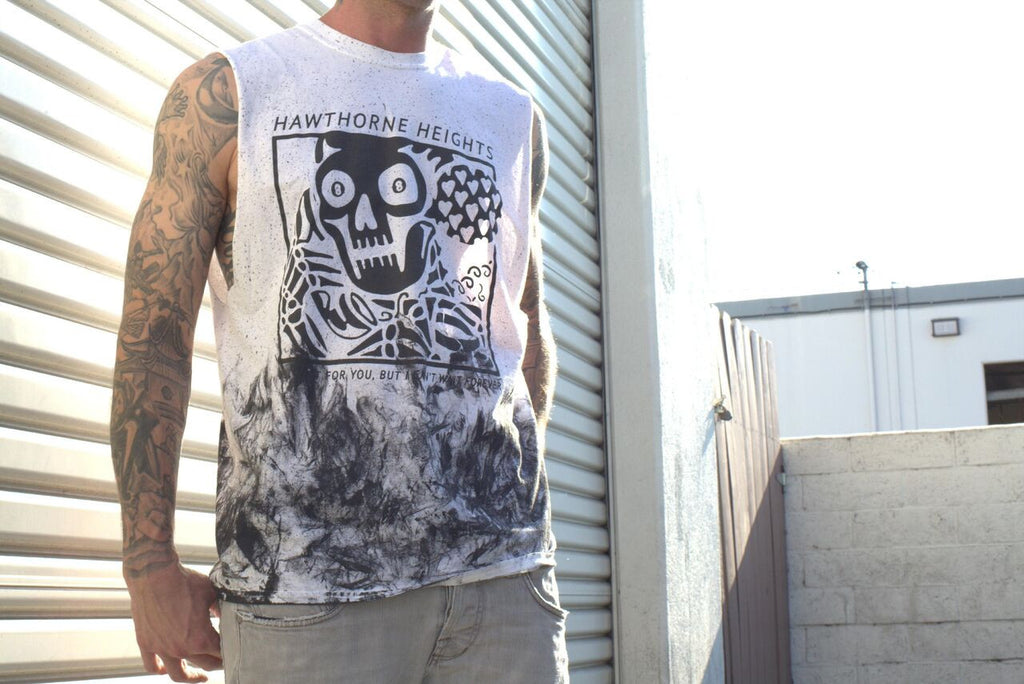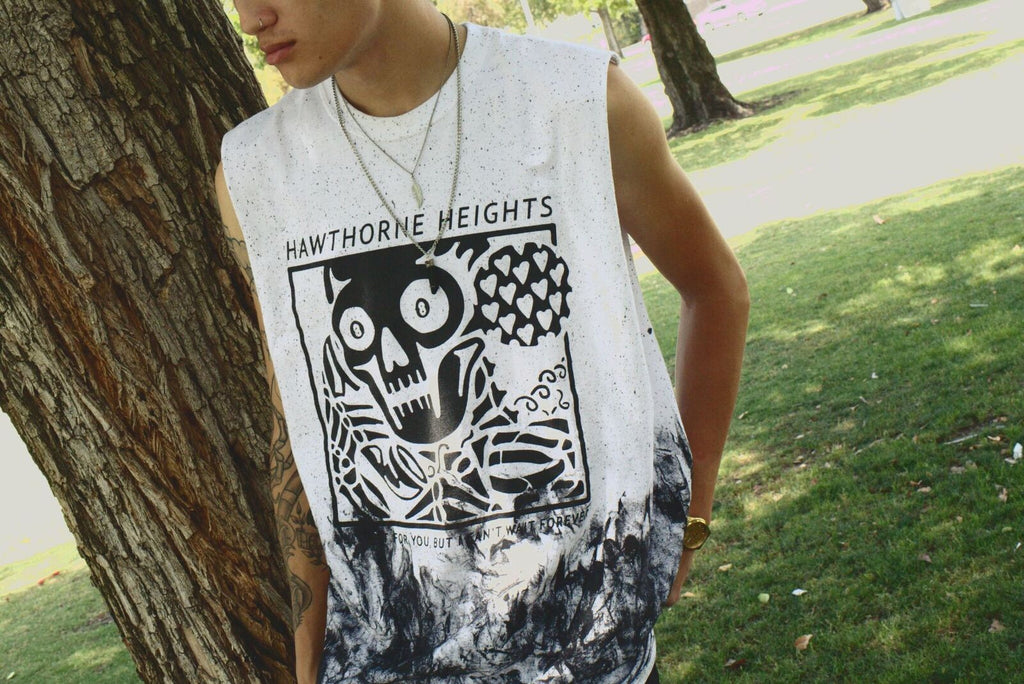 $ 21.95
$ 0.00
Hawthorne Heights - Skeleton Club Cut Off
"I'll wait for you, but I can't wait forever"
This garment has been custom cut into a cut-off, and custom-dyed. The dying process is known to shrink the garment a bit, so order a size up if you don't prefer a tight fitting shirt!
Limited release, available 7/27-8/3. Expected ship date 8/30.