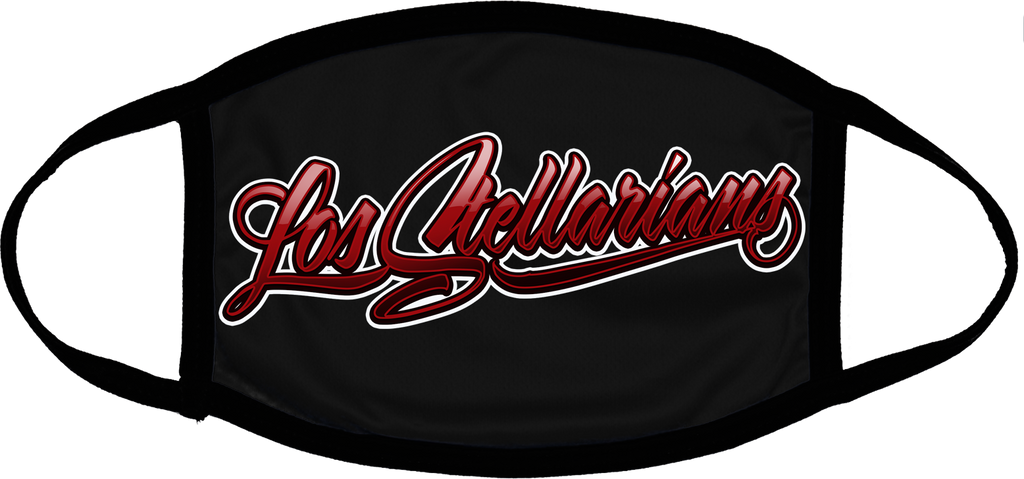 $ 8.95
$ 0.00
Los Stellarians - Face Mask
Soft on your skin and reusable poly / cotton face mask is light, breathable, and  comfortable, all while playing its role of keeping you as germ free as possible.  All masks are individually poly bagged. 
*All masks are one size fits all.
*Ships from Orange County, Ca.  
*individually POLY BAGGED! 
Features
One Size fits most
2 layer material
Outside Layer Poly
Inside Layer Cotton
Breathable Fabric 
Reusable
Made in the USA & Mexico Depending on Demand
Machine Washable 
How to use
Wash hands before putting on a mask.
Cover mouth and nose with a mask.
Make sure there are no gaps between your face and the mask.
To remove the mask, remove it from behind and avoid touching the front of the mask.
*Made in Mexico in a government approved facility. 
*No Returns or Exchanges Allowed*