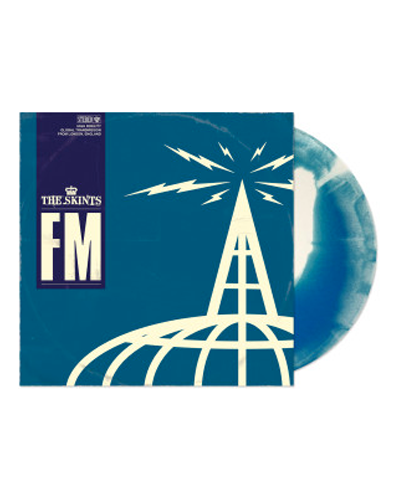 $ 20.00
$ 0.00
The Skints FM Vinyl
The Skints - FM Vinyl
FM
 is the third full-length release by The Skints and first on Easy Star. On blue/white hazed colored vinyl, featuring the full sequence from the CD. 
Tracklisting:
SIDE A
1. FM: DJ Mr. Versatile Breakfast Show 
2. This Town (featuring Tippa Irie & Horseman) 
3. In The Night (featuring Horseman) 
4. Come To You 
5. My War 
6. FM: Dancehall Dilemmas with Dr. Ranking Pegasus 
7. Friends & Business 
8. Where Did You Go? 
SIDE B:
9. Tazer Beam (feat. Tippa Irie) 
10. The Forest For The Trees 
11. FM: Grime Hour with Rivz 
12. Eyes In The Back Of My Head (featuring Rival) 
13. Got No Say 
14. FM: DJ Mr. Versatile Evening Session 
15. Tomorrow 
Item #: ESLP37